The promise of a rich history

Wine merchants since 1889

J.J. Mortier wine merchants (named after Jean-Jules Mortier) was founded in 1889 by Louis Mortier. The owner of Château Gombaud in Saint-André de Cubzac (a Bordeaux AOC for red and white wine), in 1900 he became manager of Château Lafite Rothschild, Premier Grand Cru Classé, and continued in this position until 1920. At that time, he was also elected President of the Gironde Société d'Agriculture.

His son, Jean-Jules Mortier, succeeded him in 1920 as manager of Château Lafite Rothschild and head of the family wine merchant business.

His son, Yves Mortier, took the reins of the wine merchants in 1945, in collaboration with his brother-in-law Pierre Faugère, who joined the company in 1931.
Pierre Faugère took over management of the business following the death of Yves Mortier in 1959.
In 1966, Hervé Faugère, Pierre's son, who joined the company in 1952, succeeded his father on his retirement. Following inheritance problems the same year, he negotiated the sale of J.J. Mortier to the very well established wine merchants A. De Luze & Fils, keeping his role as CEO of J.J.Mortier and his commercial independence.
De Luze was acquired by the English company Bowater in 1973, who then sold it to Rémy Martin Cognac in 1981. J.J. Mortier retained its independence. In addition to his position as CEO of J.J.Mortier, Rémy Martin appointed Hervé Faugère as De Luze's Purchasing Director and entrusted him with the management of various export markets.
In 1988, Hervé Faugère suggested to the Japanese company Meidi-Ya that it buy J.J. Mortier from Remy Martin. Meidi-Ya had been distributing J.J. Mortier's wines in Japan since the turn of the century, and relations between the Isonos and the Mortiers, the two families that managed the companies, had always been based on mutual esteem and trust.
Meidi-Ya became the owner of J.J. Mortier on 1 October 1989, enabling the company to strengthen its position and reputation in Japan.

J.J. Mortier moved from the Quai des Chartrons in 1995 and set up premises at 62 Boulevard Pierre 1er in Bordeaux; it also acquired another wine merchant, Bordeaux Consultants, thereby diversifying its distribution.
On 1 March 1996, Jérôme Faugère, who joined the company in 1990, took over from his father and currently manages the company.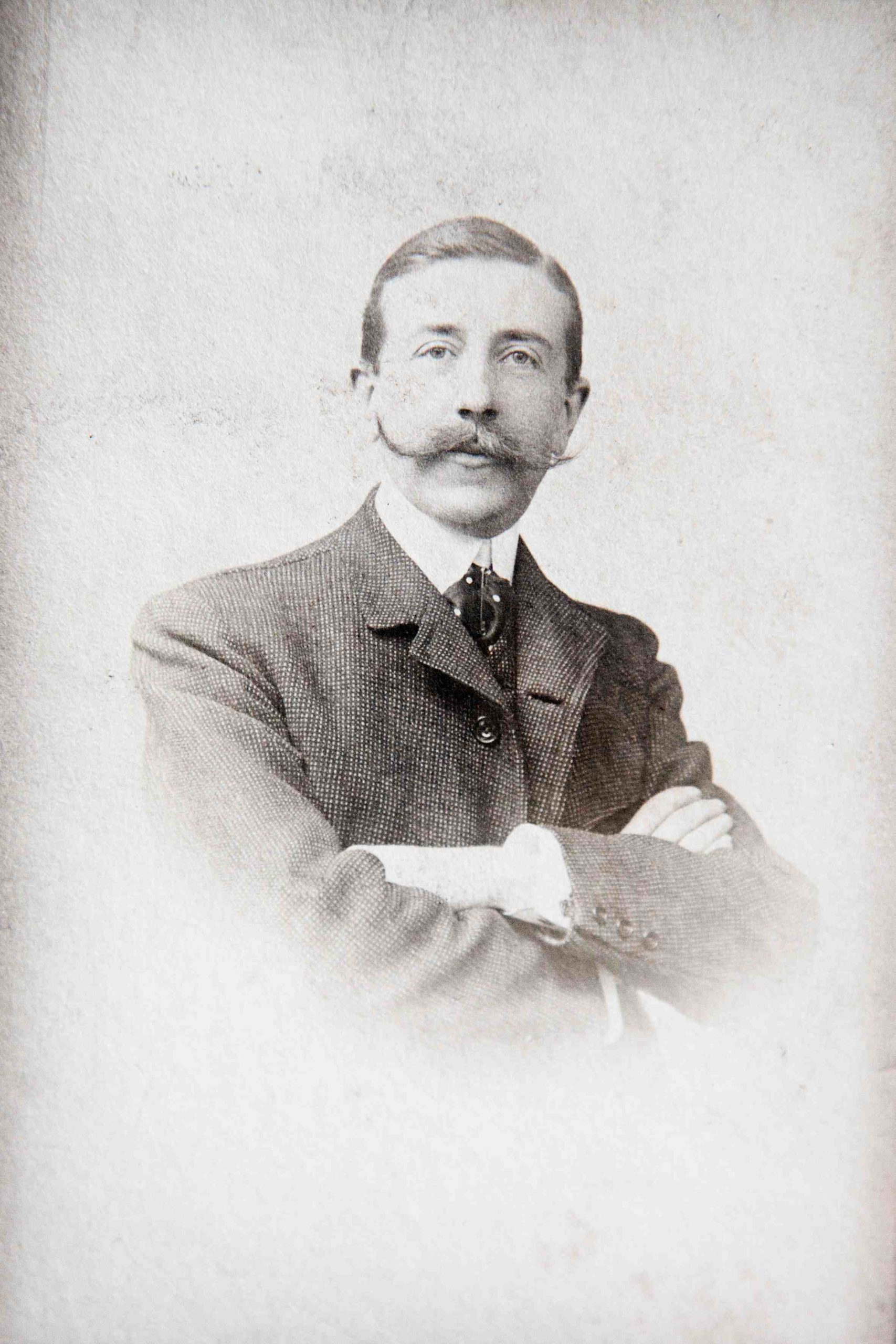 Jean-Jules Mortier

Portrait of Jean-Jules Mortier, the son of the company's founder